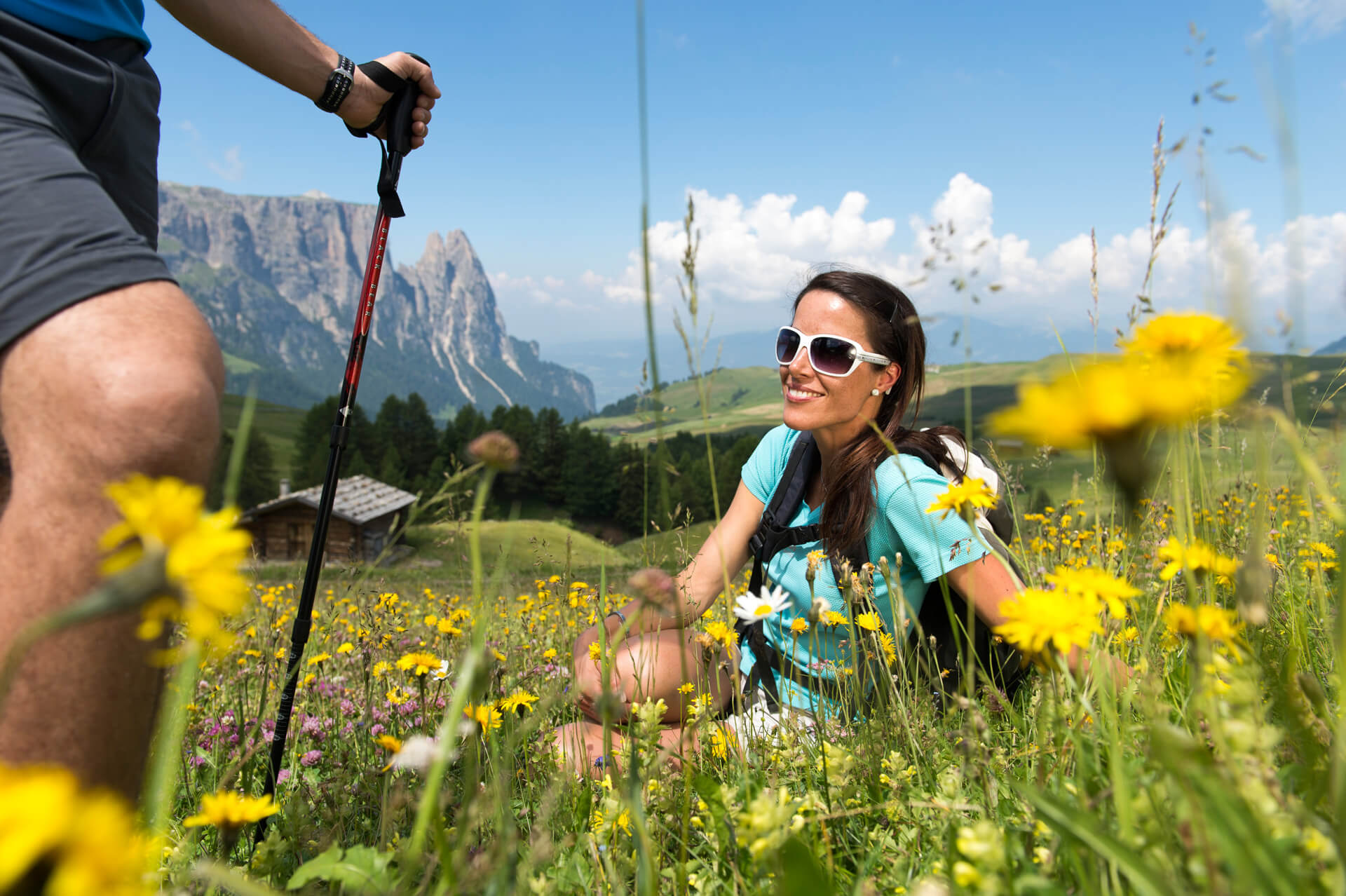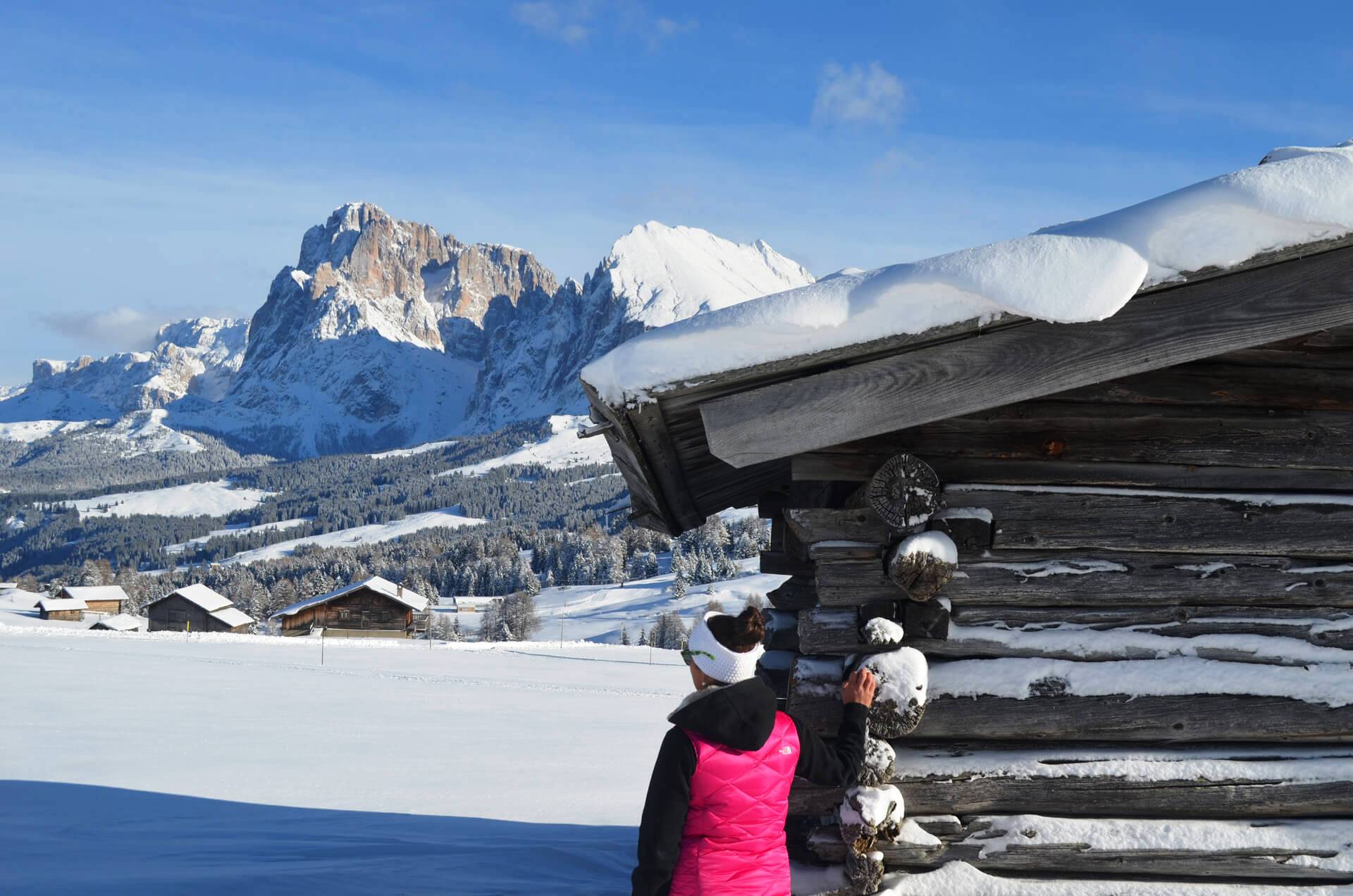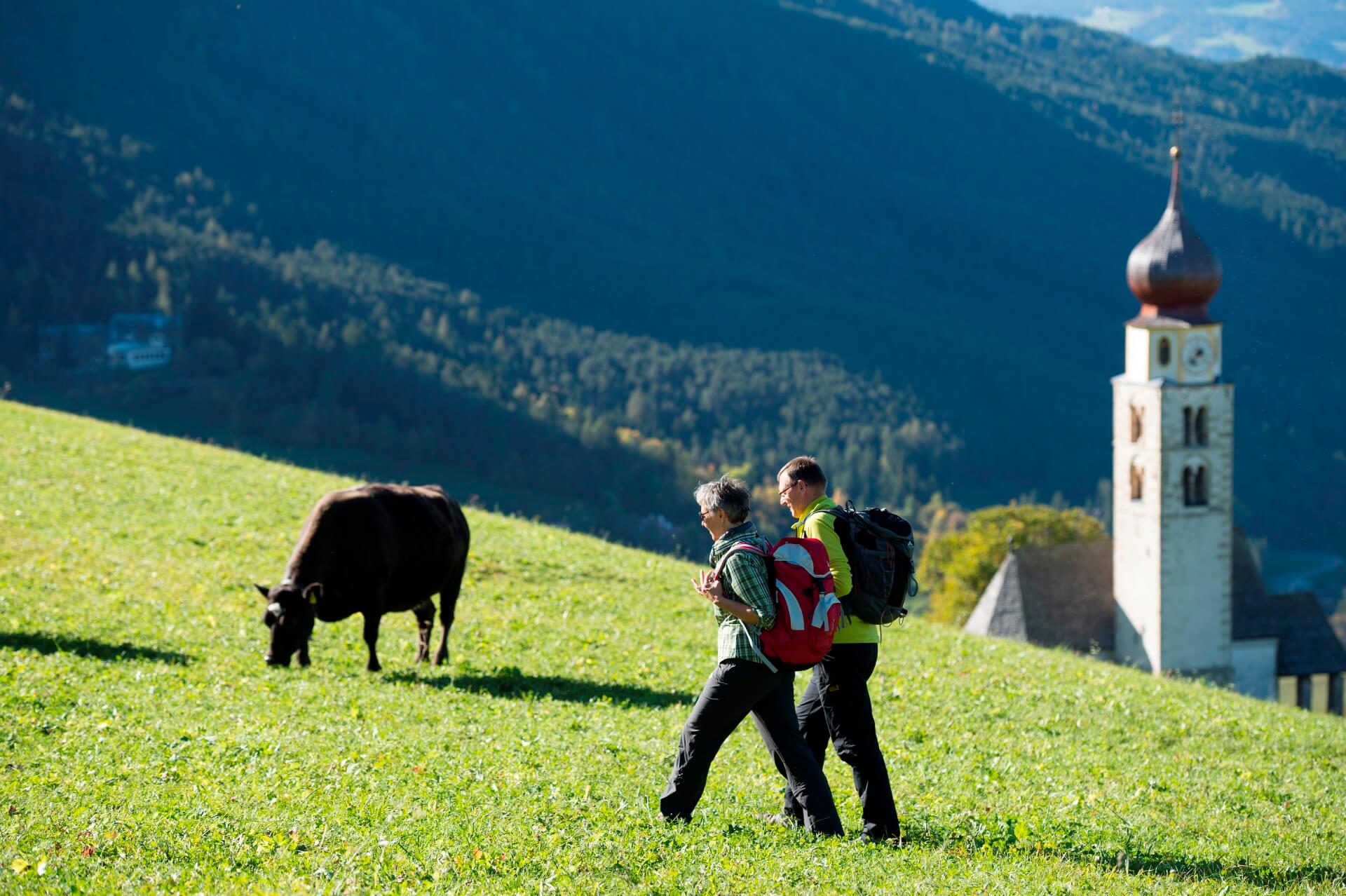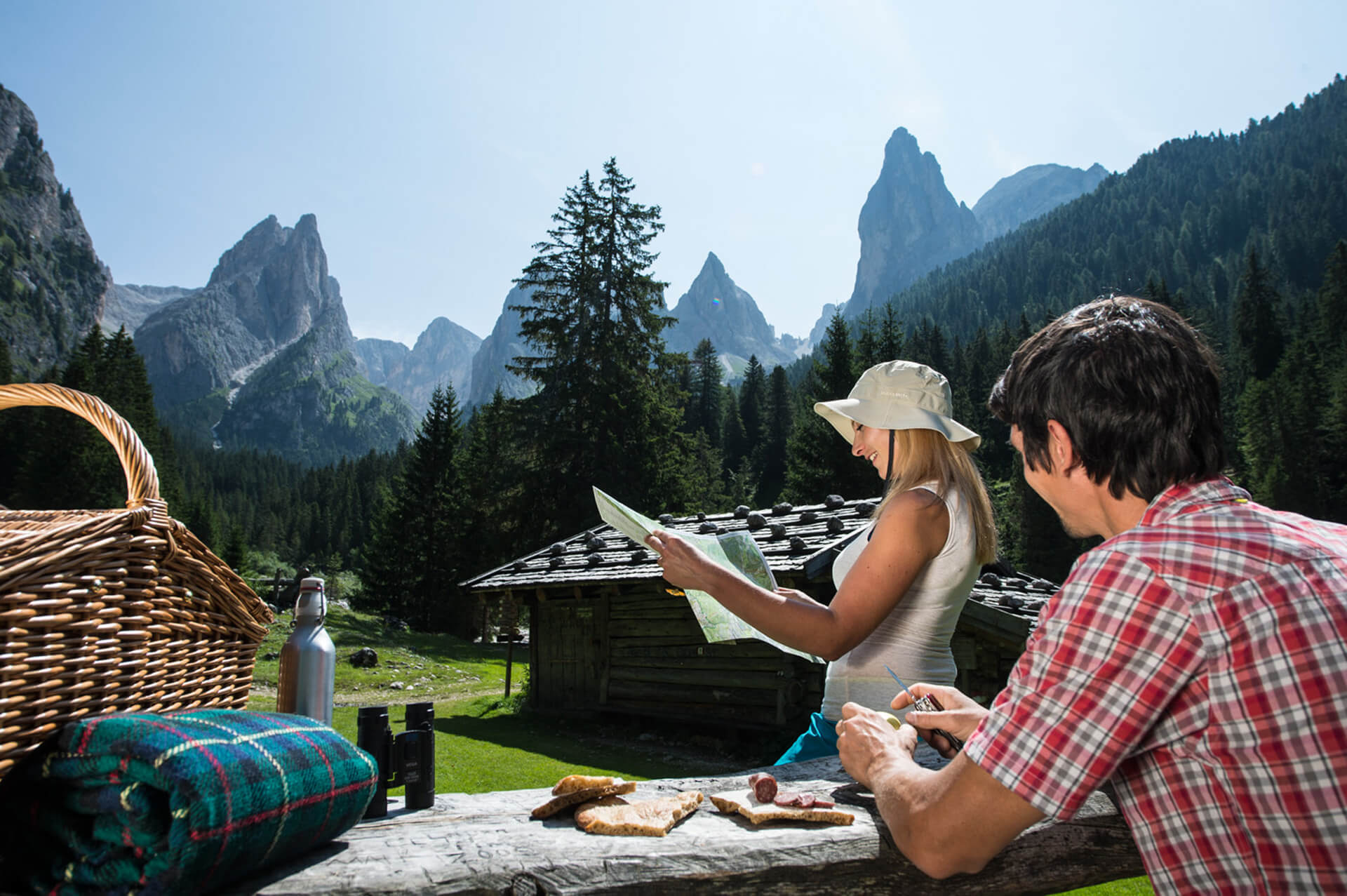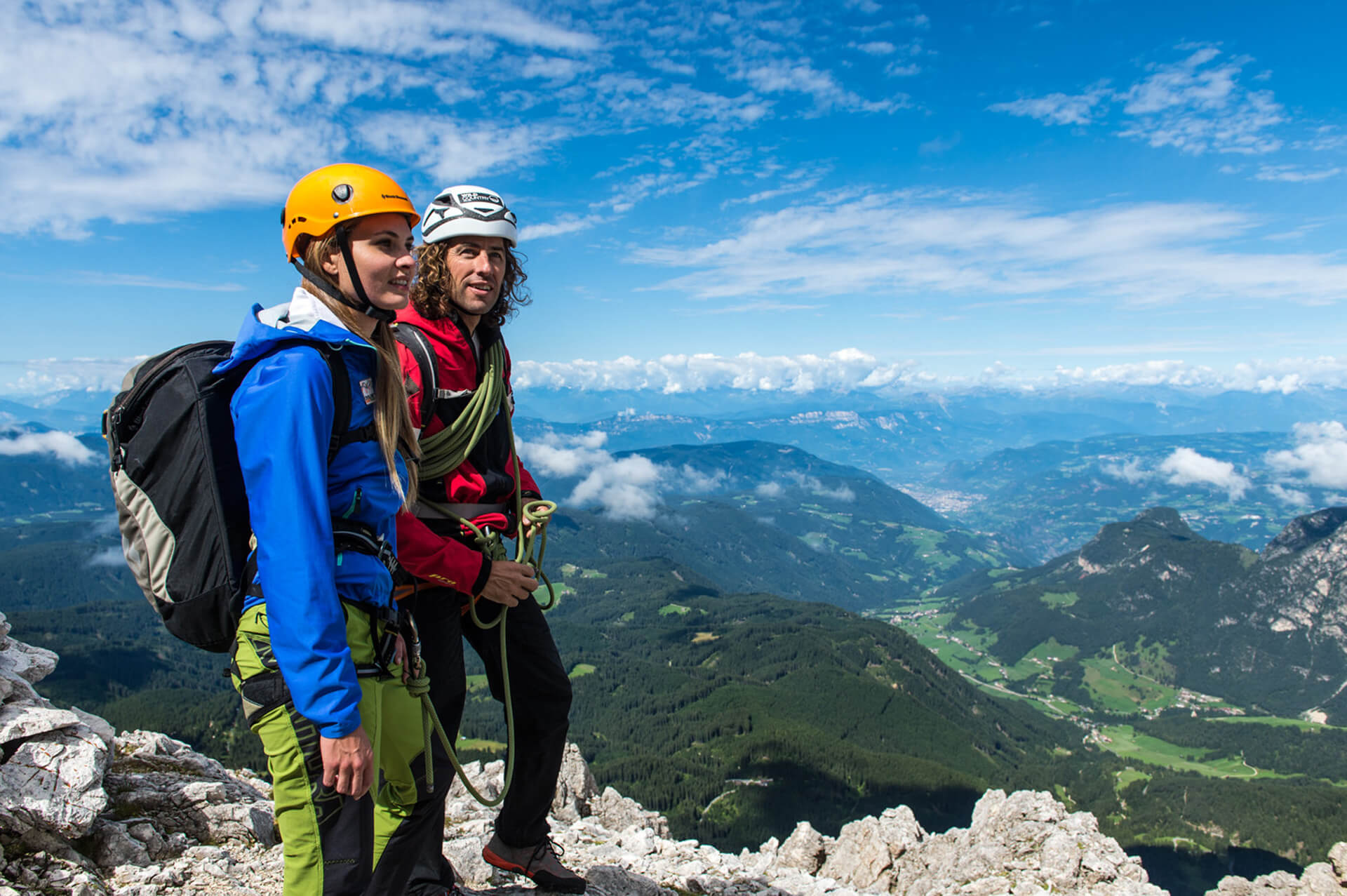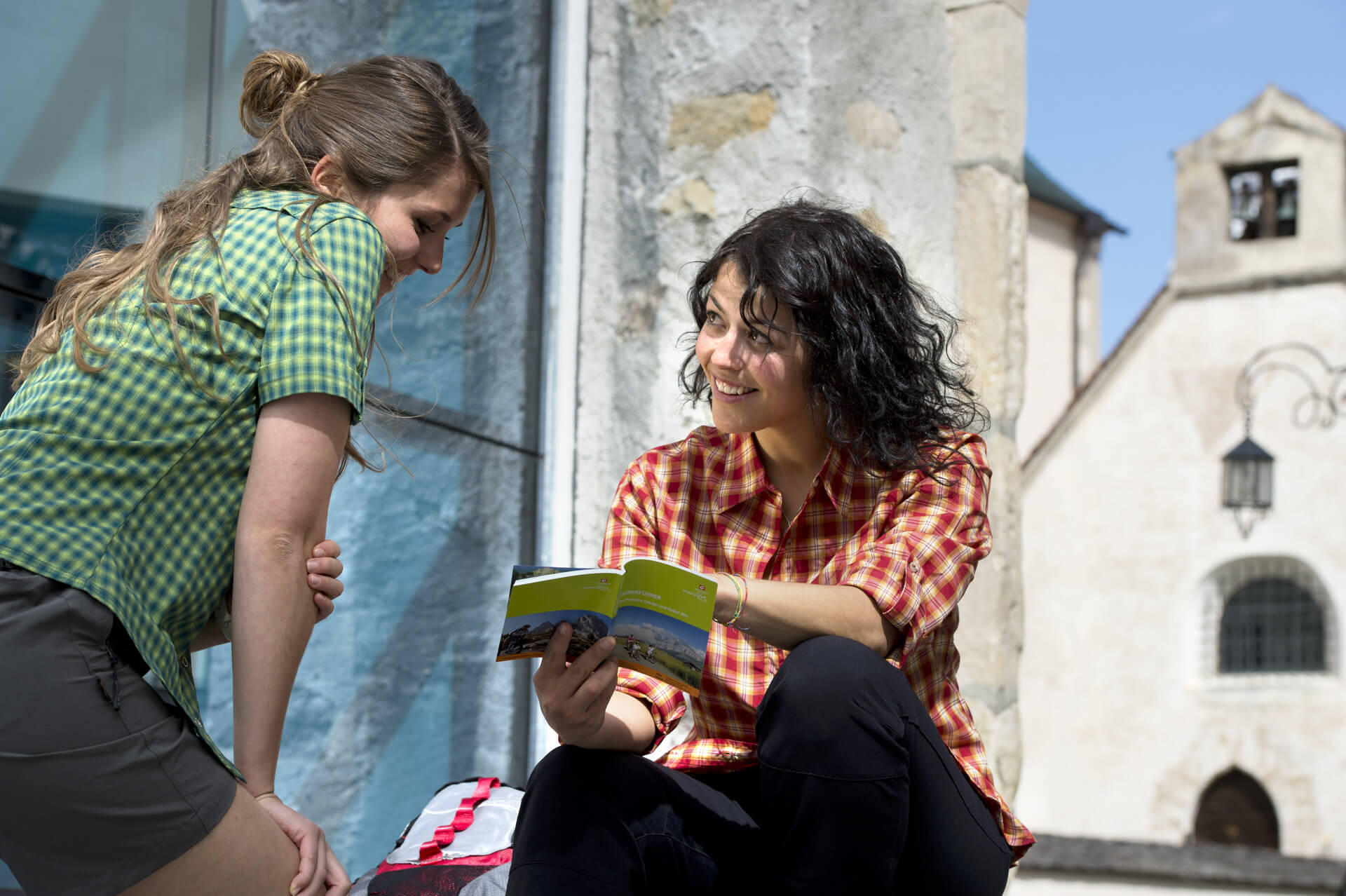 Hiking holiday and mountaineering in South Tyrol
Numerous hiking trails lead straight from our Hof up to the Alpe di Siusi/Seiser Alm, to Castelrotto/Kastelruth or to Fiè allo Sciliar/Völs am Schlern. Hikers and mountaineers in South Tyrol can experience fabulously beautiful untouched mountain landscapes during a simultaneously relaxing hiking holiday. An infinite number of hiking trails and mountain paths are located in our immediate vicinity and are also conveniently and quickly accessible by public transport or car. The choice is virtually unlimited, whether in the valley on Waalweg paths, ascending on Almenweg paths or climbing very steeply to the highest peak.
After an active day in the mountains, you can relax on the balcony and watch the play of colours at sunset or find your true inner peace again during a relaxation programme with Verena. After all, hiking holiday also means relaxing, re-tanking energy and finding oneself, i.e. combining the active with the soothing.
For mountaineering beginners or for those who'd like to go "higher up", we can book a mountain guide who can give you a better understanding of the mountain landscape of the Dolomites, safely and from every one of its crevices.
Hiking holidays at the Triefer Hof offer you all these pleasant aspects and much more besides…