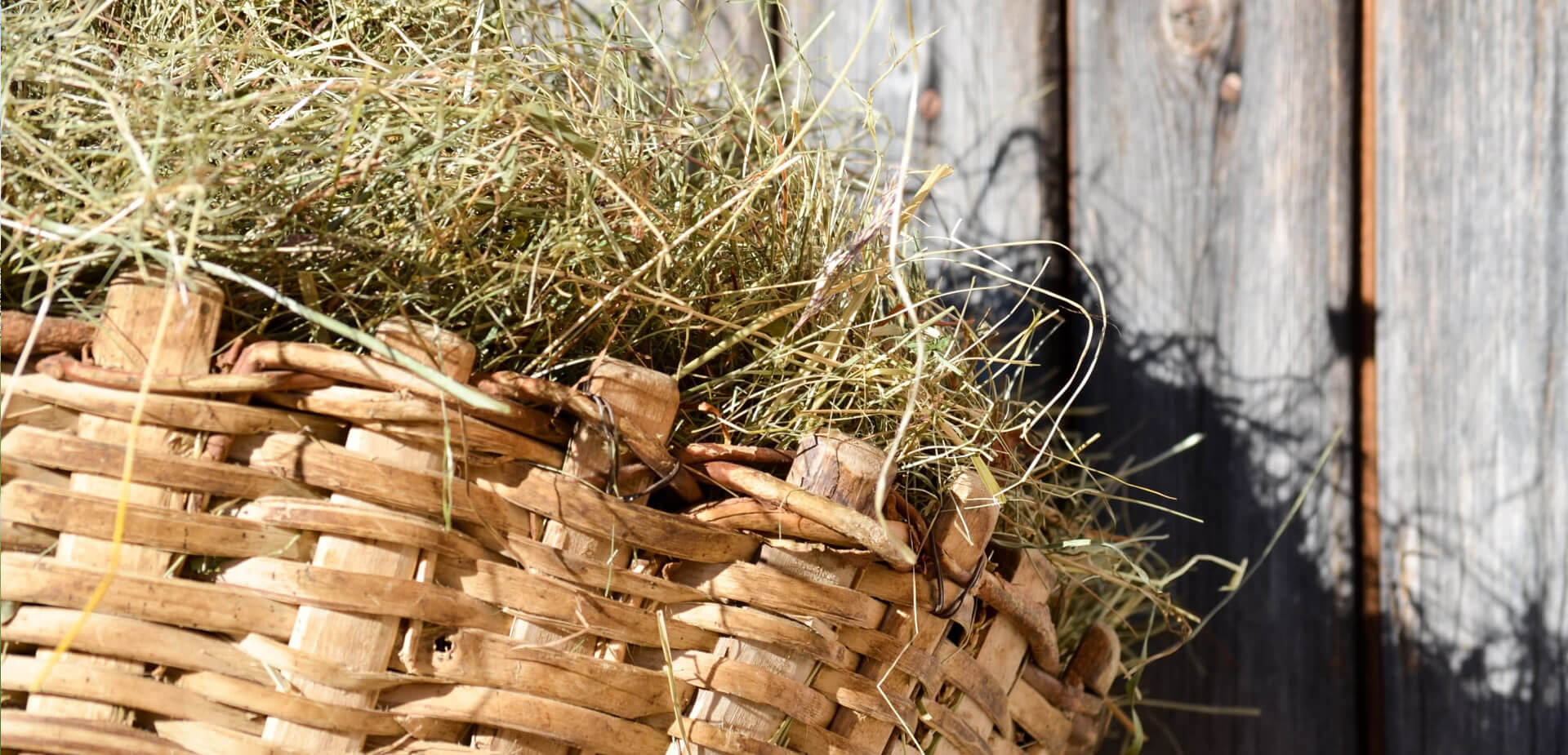 TRADITION AND DOWN-TO-EARTH ATTITUDE COMBINED WITH MODERN ZEITGEIST
Our historic Triefer Hof is located in the heart of South Tyrol and the Dolomites, above the small, idyllic mountain village Castelrotto/Kastelruth and at the foot of the Alpe di Siusi/Seiser Alm.
Our Hof is distinguished not only by the unparalleled peaceful location with a stunning panoramic view of the surrounding mountains, but also by the fact that three generations are now living with heart and soul on the farm. The "young ones" thus learn from the "old ones" and vice versa, thereby ensuring a tradition – steeped but contemporary life on the farm.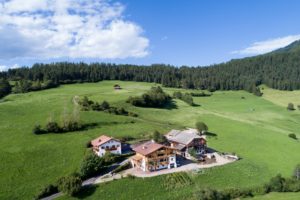 The Hof consists of three buildings: the farmhouse, the holiday home and the service building.
This combination of agriculturalist, farmer and holiday provider fills us with great joy. It allows us to communicate our enthusiasm for the life with, in and derived from nature to our guests and enables us to offer you a relaxed, eventful and pleasant holiday.
OUR ANIMALS:
Our most industrious and valuable animals on the farm are probably our cows. They supply us with fresh milk every day, our "white gold" – the main product on the farm – thereby allowing us to offer numerous home-made fresh products.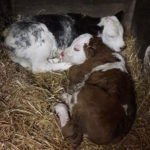 The livestock breeding also results in numerous calves on our farm, which are timid but curious when new visitors arrive in their stalls, although they'd prefer never to part from them again after being stroked for a while.
The two donkeys "Frieda" and "Maxi" who welcome you with great curiosity when you come to their enclosure and are delighted to get a carrot or a piece of apple.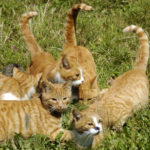 The cats, all called "Minna", so that we don't confuse or forget any of them when we call them at feeding time. They never tire of being stroked and are sometimes simply a silent companion when you want to retreat to a cosy spot somewhere at the Hof.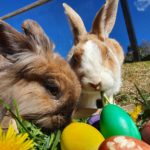 Our two little bunny rabbits Schnuffi und Wuschel not only tend the meadow behind the barn and enjoy being watched and stroked while doing so. They are also responsible for the fair distribution of the Easter eggs.
The rooster who crows a serenade for us sometimes and has his "hands" full with his numerous happy hens that scratch their way through half of the Hof on a daily basis and are always curious about anything new happening around them. Their "tasty" eggs are an enjoyable start to every day.lay fresh eggs for us every day.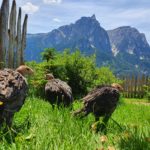 The turkey hens keep our chickens company, despite having grown too big to fit through the entry to the chicken coup.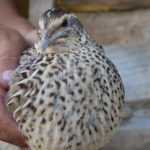 Our quails, our precious treasures with their wonderful plumage, only show themselves very timidly in the stall. They more than make up for that with their tasty eggs though.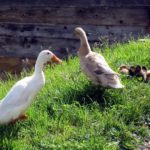 Our Indian runner ducks, for which we had assumed the parental role and needed to show them that they are responsible for hunting down the snails in the garden.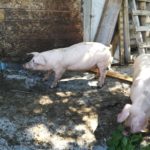 The curious and squeaking pigs dismantle anything that is not firmly nailed or screwed down during their walks in the Hof.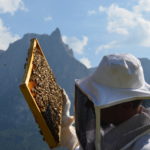 Our bees contribute towards pollination and thus to the existence of the rich variety of plants on and around the Hof and allow us to collect part of their delicious honey.
We look forward to welcoming you to our Hof!
The Silbernagl Family