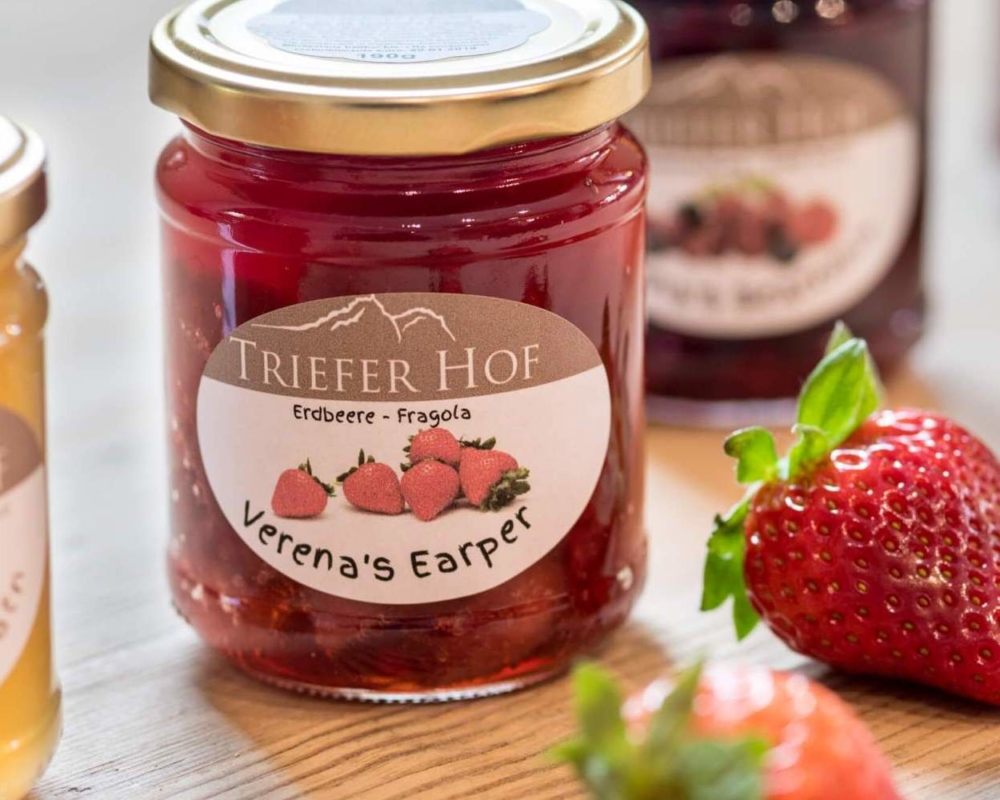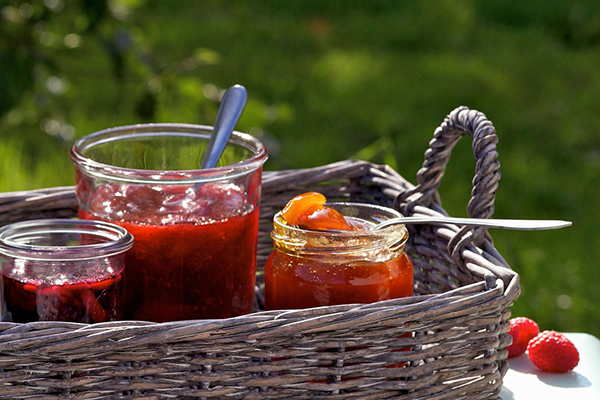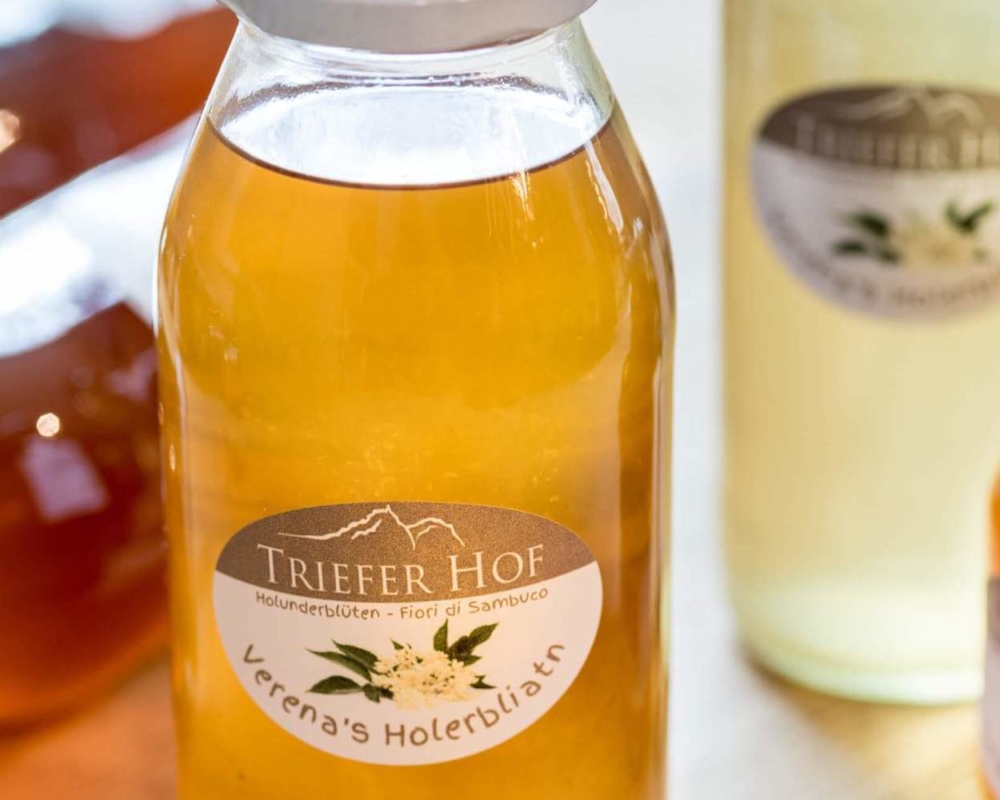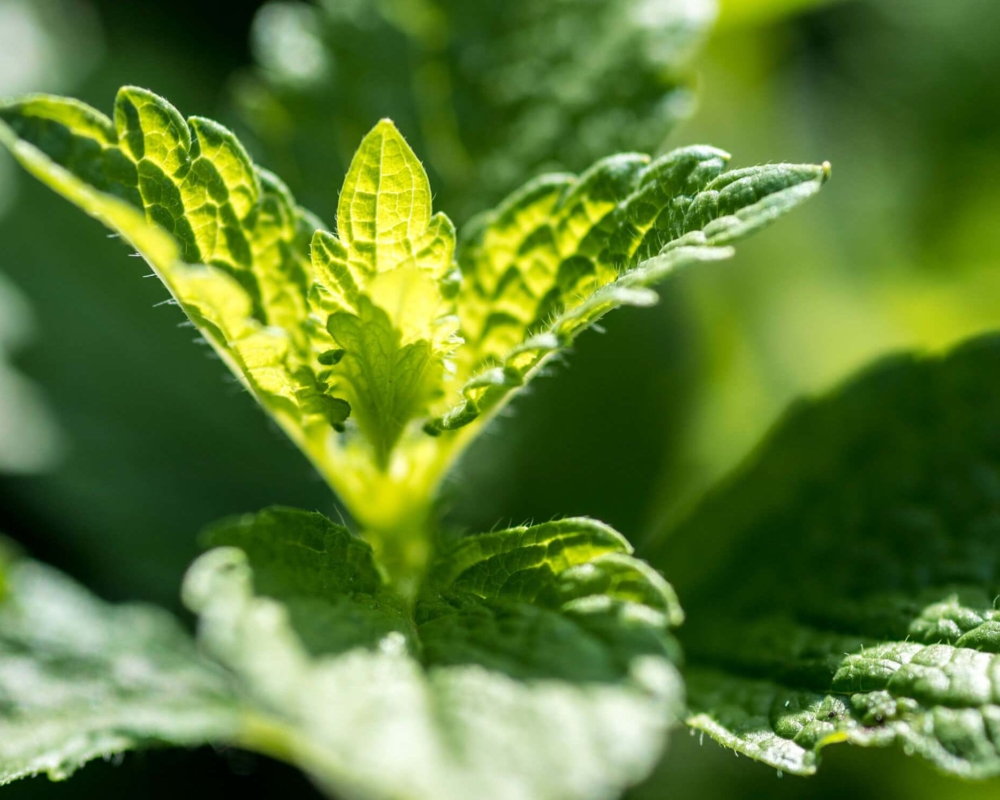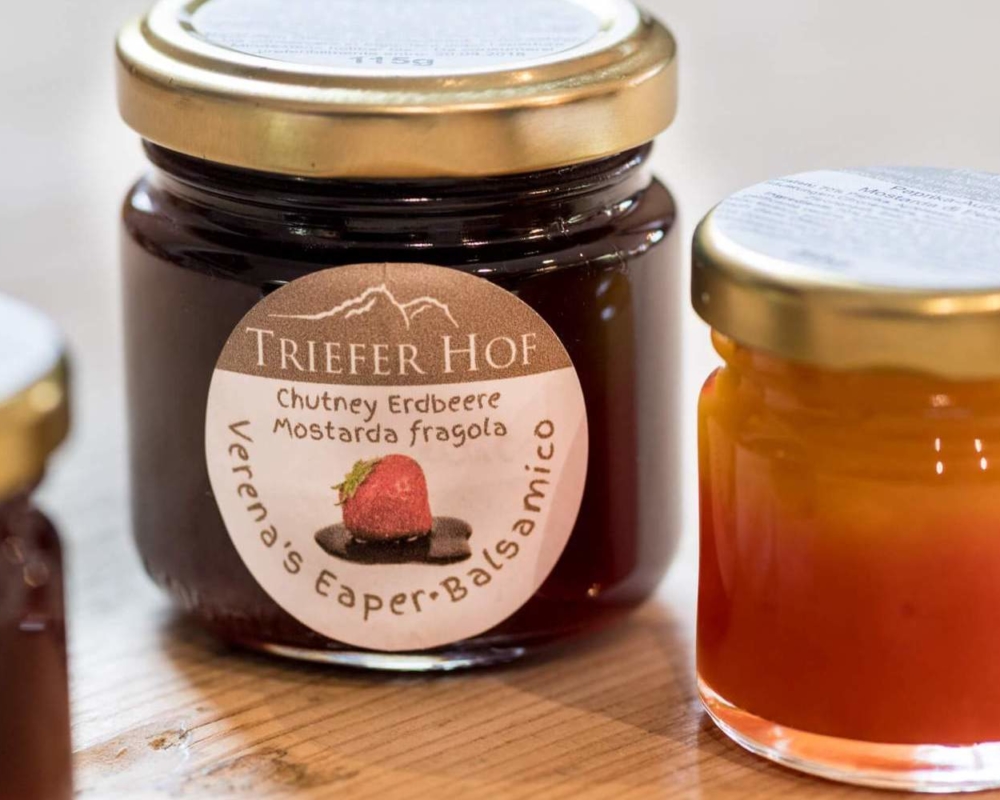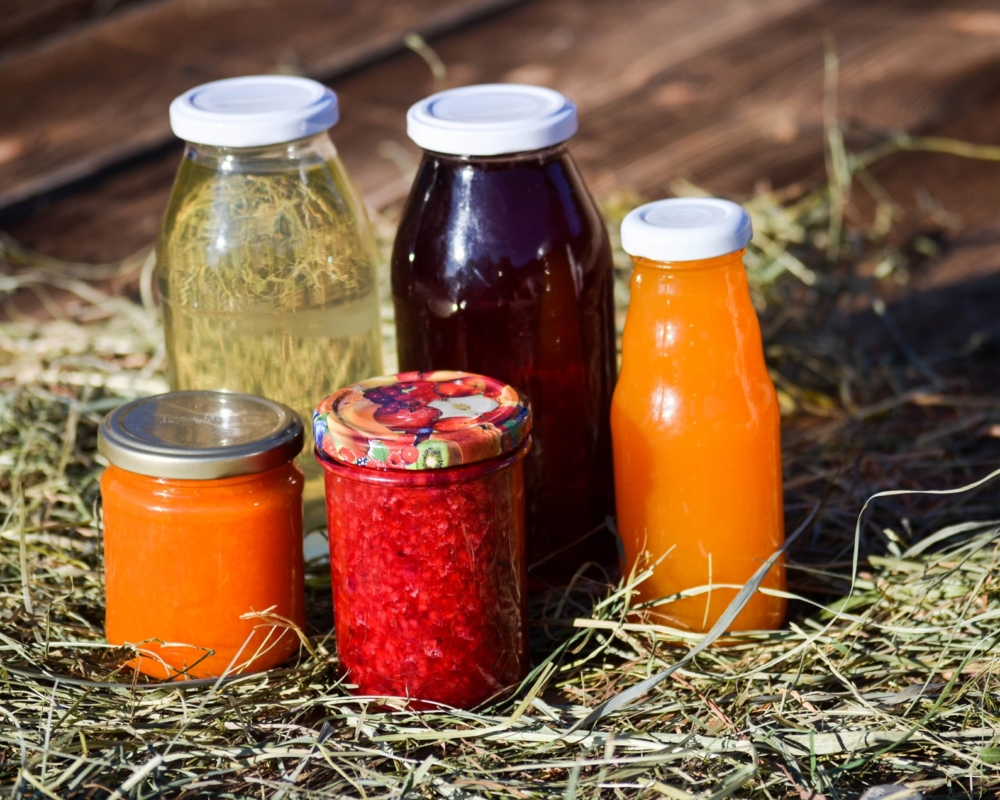 Fruit spreads & fruit syrups
South Tyrol has ideal climatic conditions, thus allowing us agriculturalists a very rich and varied cultivation. Thus, even at an altitude of 1.300 m above sea level, numerous types of fruit grow here, such as raspberries, strawberries, blackberries, gooseberries, redcurrants, elderberries, pears, and many more besides.
Immediately after harvesting, these are all processed or pickled on our farm and turned into delicious fruit spreads, syrups and chutneys – "straight from the garden into the glass" so to speak, thus enabling our guests to enjoy the varied products on our farm in every season of the year.
Young female farmer Verena is happy to compile a nice selection of our farm produce as souvenir or gift for your loved ones. That way you can enjoy South Tyrolean originality at home as well.
A selection of our fruit spreads and syrups:
Raspberry fruit spread
Strawberry fruit spread
Apricot fruit spread
Redcurrant fruit spread
Mixed berry fruit spread
Redcurrant syrup
Elderberry blossom syrup with lemon
Elderberry syrup
Sage syrup
Mixed melissa syrup
Mixed mint syrup
Our chutneys as an exquisite accompaniment to cheese:
Bell pepper
Tomato – pepperoncino
Strawberry – Balsamico
Sign up for a cheese tasting with cheese sommelier und young male farmer Martin and get to know the various sorts of South Tyrolean cheese.
Order your connoisseur basket from young female farmer Verena…